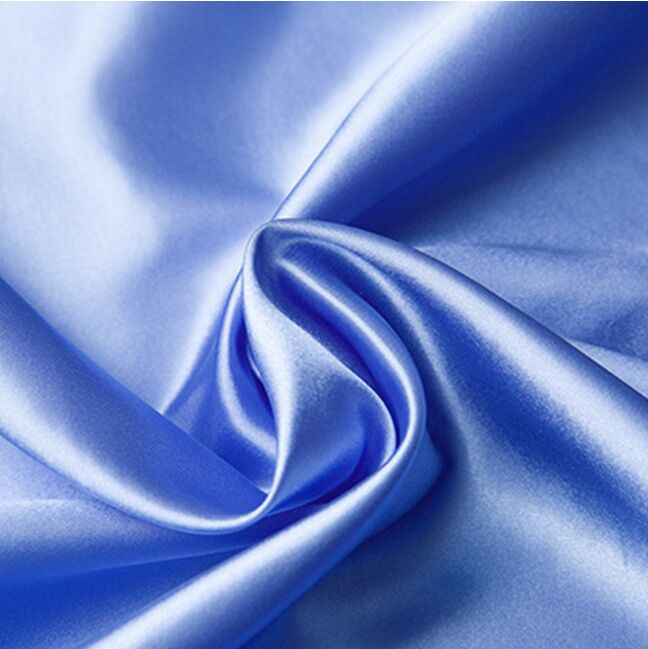 Satin Fabric
Satin is a thicker front smooth and lustrous silk fabric, satin or brocade made of fabric. There are many varieties of satin, satin tissue in the warp and weft only one to float long form to cover the surface, and cover the other evenly distributed separate tissue points. Thus the fabric surface is smooth and shiny. By the floating long cloth full of surface called satin; weft floating long cloth full of surface called weft satin. Satin fabric is the most complex technology in silk products, the most colorful appearance of the fabric, the highest level of technology in a large class of varieties. Its characteristics: smooth and shiny, soft texture. Regardless of how the market fabric activity changes, how the sales of various fabrics rise or fall, but "satin" products in the fabric market has been very popular, become a highlight of the fabric market, a promising sales situation, indicating the importance of satin in people's lives.
Wholesale Price : $0.2-$1.2/Meter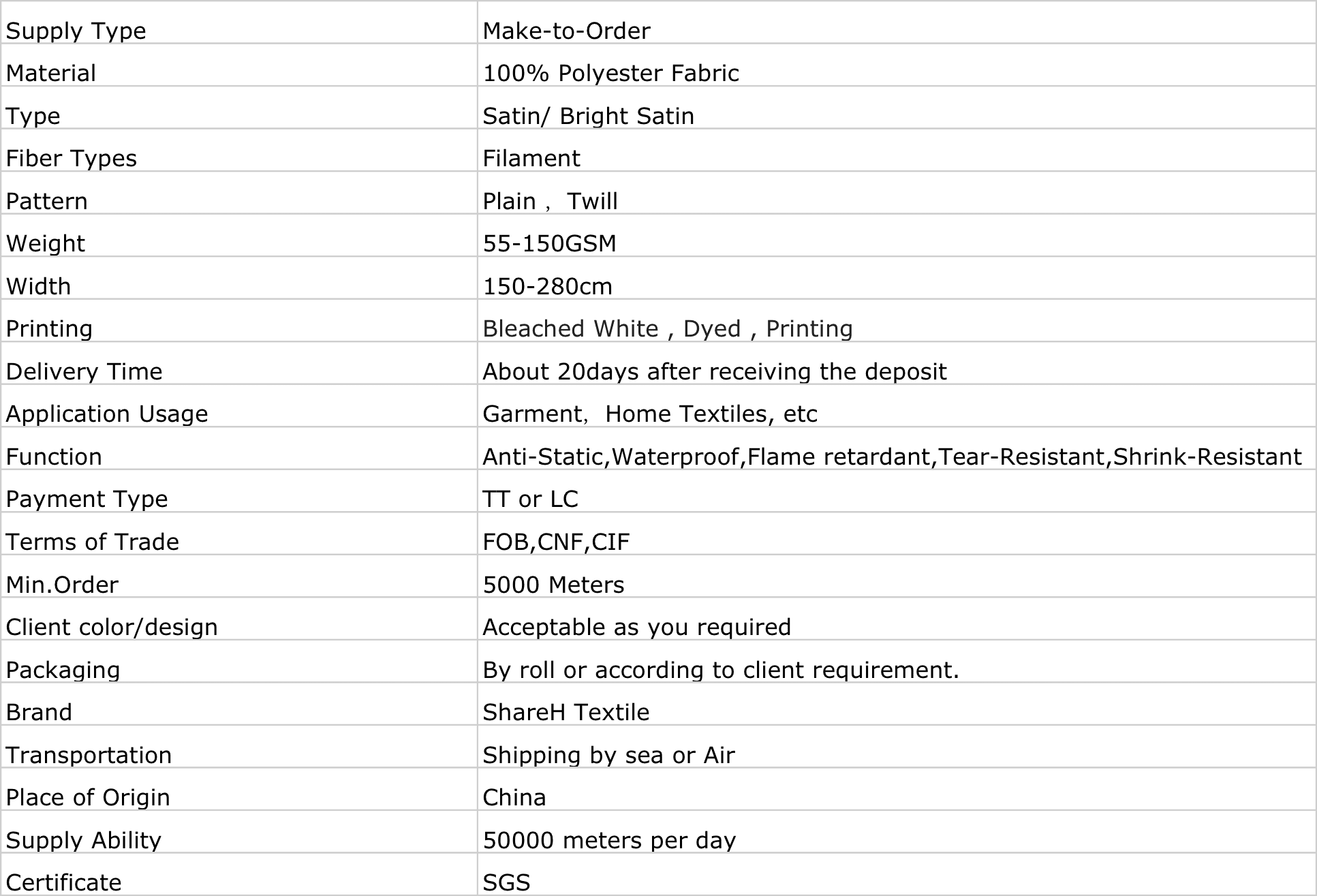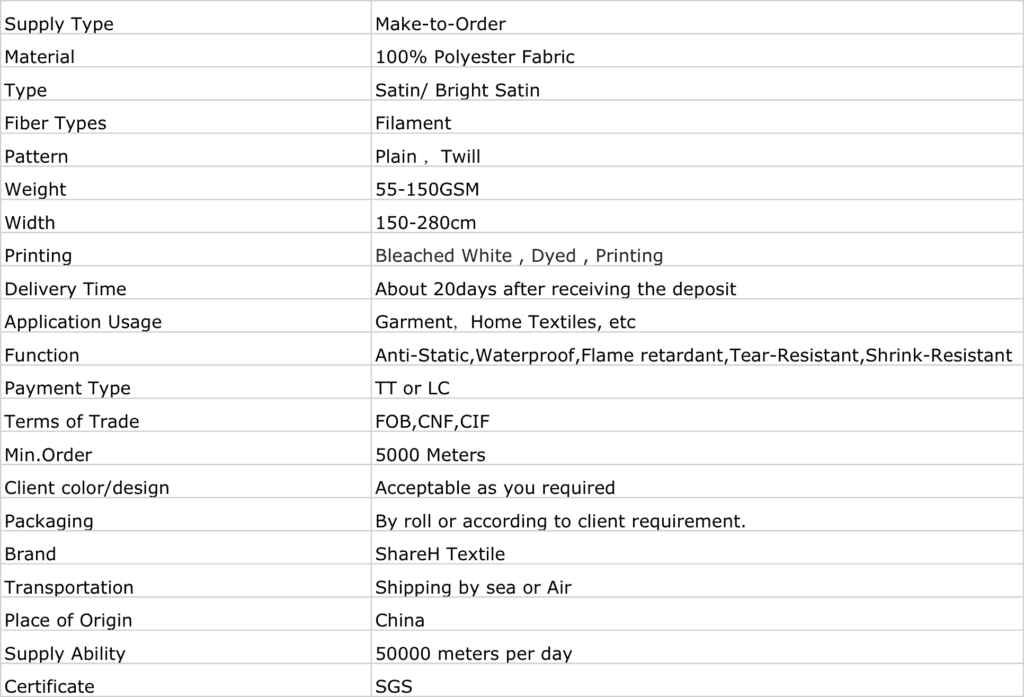 Why choose Polyester Fabric from ShareH Textile
Rich Experience
More than 15years of development experience in the 100% polyester fabric industry.
We owned coordinated processes from yarn to optical white fabric to final home textile products , and provide customers with OEM/ODM one-stop service
Applications of Satin Fabric
Frequently Asked Question
1.Q:Are you a factory or a trading company?
A: We are the integration of industry and trade
2.Q: Can you make our own design?
A: Yes, we have a lot of designs.If you don't like our design and you want to make your own design, you provide the specification details,and we are happy to make it for you
3.Q: Can we get fabric samples?
A: Please send us more detailed information about the fabric (width,weight,printing or dyeing,etc.). The sample is free,but the freight is borne by you
4.Q:How to start placing an order?
A: You need to provide us with your requirements for the fabrics you need,such as gram weight, yarn count, width design. You confirm the samples and prices. You can order online or offline.
5.Q:How long does it usually take you to deliver?
A:Within 10-25 days after we confirm the order
6..Q:How to control the quality.
A:1) All raw materials pass IQC (Incoming Quality Control) and enter the whole process after screening.
2) Handle every link in the IPQC(input process quality control) inspection process.
3) After completion, QC will conduct a comprehensive inspection of the product.