Pongee fabric

A kind of pongee fabric that is full of vigorous vitality and shows natural style. It is an old variety that has been around for a long time. However, in recent years, the textile industry has made revisions to its products. The post-dyeing process is extended, the density increases, the hand feel becomes softer, and the function is expanded. The most common varieties are semi-elastic pongee, full-elastic pongee, and matte pongee. The three series are now introduced as follows.

"Semi-elastic pongee" fabric has always been used to make suits, suits, jackets, children's wear, professional wear and other lining accessories. Nowadays, with the development of domestic exhibitions and advertising industry, the demand for flags is increasing day by day. The fabric warp uses polyester FDY60D/ 24F is the raw material, the weft thread is DTY100D/36F; the warp and weft density is 386*280 pieces/10cm, commonly known as 170T; the plain weave is interwoven on a water jet loom, and the grey cloth is processed by softening, weight reduction, dyeing, and shaping.
The cloth surface expresses its style characteristics with the luster of polyester silk, with the advantages of soft and smooth hand feeling, not easy to tear, not easy to fade, and bright luster, especially for making various colorful flags more vivid. After dyeing and finishing, the products are processed by mechanical high-temperature finishing, calendering and embossing, which is an "environmentally friendly" deep processing, which makes the lining bright in color, soft to the touch, and good in air permeability. It has won the favor of clothing manufacturers.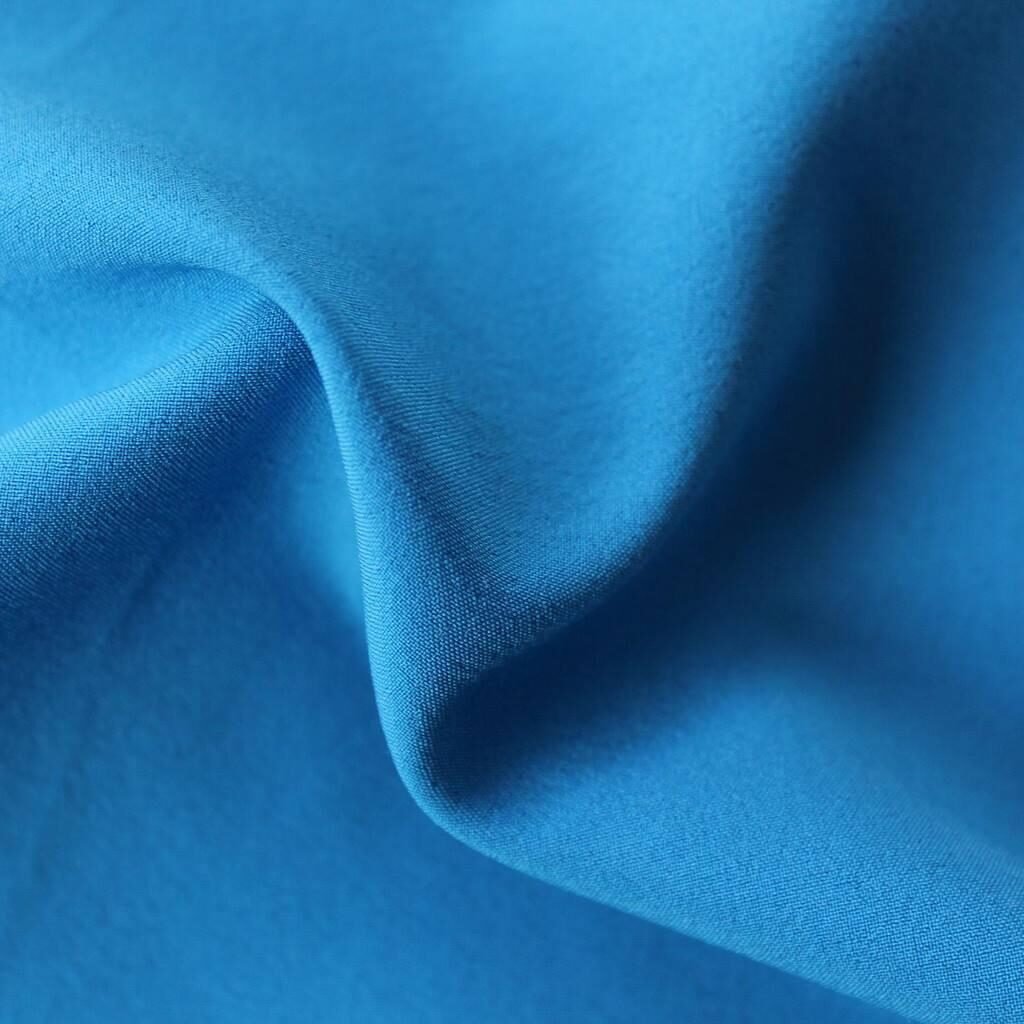 Especially ginning lining and jacquard lining are comparable, but the price is much cheaper. The finished fabric has a width of 150 cm and a square meter weight of about 100 grams. Recently, more than a dozen gorgeous colors such as vegetable green, hungry yellow, rose red, scarlet, etc. are more popular. Because the fabric is widely applicable, it has become one of the marketable fabrics all year round.
ShareH Textiles is your reliable source for high quality pongee fabric from our factory in China. Take a look at our line of pongee fabric.